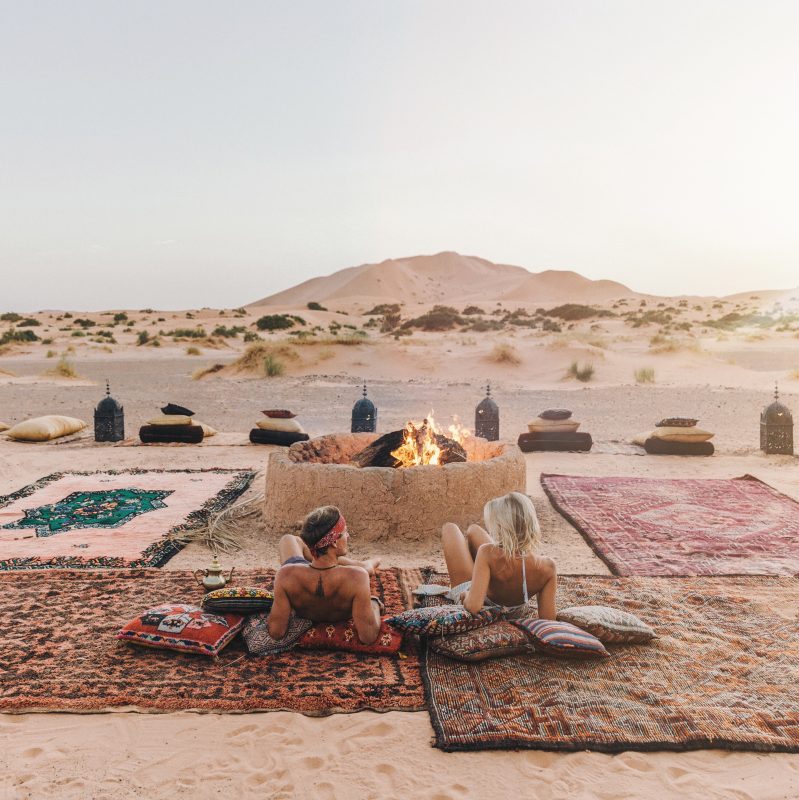 Because Morocco is plural, it can only be summed up in a few circuits, that in order to be able to apprehend the richness, the diversity, the secular traditions, beyond appearances, it is necessary to give oneself the chance to be initiated by marking a pause in time and space.Take the time to let us know what you want so that we can make your stay with your family or friends a unique and privileged moment.
Whatever time you have, the rhythms you would like to travel (4×4, hiking, méharée, horseback riding), the places you would like to take a break, the type of welcome you prefer (overnight stays in a hotel, riad or exceptional house, accommodation at home, camping in bivouac) and your particular desires (organizing a birthday party in the desert, a honeymoon trip, learning about Moroccan cuisine, discovering the virtues of hammam and massages, take the time to get a henna tattoo, etc.),
We are at your disposal.
Our team and our partners : drivers, guides, service providers tested and approved by US will allow you to live the adventure you have dreamed of.
Do not hesitate to contact us and we will respond to your requests as soon as possible.